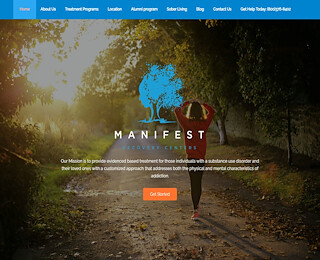 At Manifest Recovery Centers, we offer you a once-in-a-lifetime opportunity to start your life all over again. Most people don't realize how destructive and deceiving alcoholism is. They also fail to understand that overcoming the addiction isn't a matter of willpower. You need help, and you need it as soon as possible.
We urge you to join our alcohol detox in Los Angeles today! The only chance of coming out clean is by jumping in a professional detoxification treatment fast. We know you might be nervous about the treatment, knowing how painful the withdrawal process can be, but there's no reason for that. We will ensure the maximum comfort during the treatment so that you can recover fast, without unnecessary physiological distress.
Our detox treatment is a gradual experience that uses a multi-disciplinary approach for the best results. Some of our core procedures include:
Patient-oriented medical detox
The effectiveness of the detox process will define the success of the rehabilitation program. It's imperative to have experts like us supervise the process, to ensure the safety of the procedure. If you're in a precarious physiological state as a result of prolonged addiction, we recommend you join our inpatient program.
You have three treatment plans at your disposal which vary in duration (30, 60 or 90 days) and you can opt for the one that suits your needs. During the inpatient detox program, our clinicians will be able to supervise your progress around the clock, ensuring everything goes according to plan. The benefits of the detox plan will become visible fast:
More stable cognitive functioning
Improved chemical balance at the brain level
Lowering the symptoms of withdrawal
Rebalancing the emotional and behavioral display
Detoxifying the organism
Improving mental comfort, etc.
Psychological restoration and dual-diagnosis
Alcohol addiction is notoriously devastating in the mental department. Since prolonged substance abuse will rewire your brain's chemical functioning, the side-effects will be devastating long-term. Your entire state of mind will change, influencing your behavior as a consequence. Aside from that, many patients end up developing additional co-occurring mental illnesses.
We offer extensive psychotherapeutic and emotional support in an attempt to reverse the damages. Our counselors will walk you through a variety of behavioral and social therapies, including group support meetings, and one-on-one sessions. We also target the co-occurring disorders during a comprehensive long-term medication-assisted treatment.
Long-term aftercare
We offer personalized aftercare support to all patients who graduate from the inpatient program. We recommend joining the outpatient program since it allows us to monitor your progress and health status beyond our institution's walls as well. Unlike other experts in the field, we believe that the rehab process should never end.
Our alcohol detox in Los Angeles is merely the beginning. It is a life transformation process that will change everything for you. At Manifest Recovery Centers, you will learn everything you need to know about embracing sobriety as a definitory characteristic of your new life. Contact us and get help today!
Alcohol Detox Los Angeles
Manifest Recovery Centers
800-376-3402
10100 Santa Monica Blvd
Los Angeles
CA
90067
View Larger Map